Main Page
Welcome
Hello and welcome to Paul4Jesus Ministry. The purpose of this ministry is to glorify God through evangelical discipleship, impacting every area of the world for Christ. We are committed to fulfilling our God-given purpose through worship, edification, evangelism, fervent prayer and fellowship with everyone.

Our goal is to bring Christians together from around the world for Christian fellowship, and more importantly, to share the Word of God and the Love of Christ with non-believing brothers and sisters in a lost and dying world.

If you would like to learn more about God's Word and how Jesus Christ died for each of us so that we may have eternal life, there are a number of informative pages throughout our site that can help you. Please make yourself at home and we hope you enjoy your visit.

Please feel free to contact us with any questions or comments regarding this web site. We look forward to hearing from you. May God bless you and keep you always.


Jesus Christ is Lord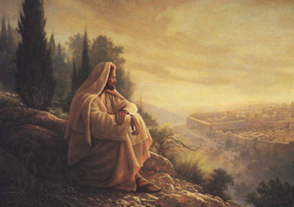 I am the resurrection and the life. He who believes in me will live,
even though he dies; and whoever lives and believes in me will
never die. Do you believe this? (John 11:25-26 NIV)



Dear Brothers and Sisters,

I read my Bible every day. Why? Because the Bible is the believer's instruction manual to Christian living. Everything we need to know about living a godly life is provided in God's Word (the Bible). And, the single most important thing we can learn from the Bible is that God loves each and every one of us. So much so, that He sent His one and only Son to die for our sins, thereby providing the only way to eternal life in heaven with the Father.

For God so loved the world that he gave his one and only Son, that whoever believes in him shall not perish but have eternal life. (John 3:16 NIV)

God has forgiven me for all of my sins (past, present and future) through the blood of Jesus Christ. I know I have eternal life right now. I have peace and joy in my heart in knowing Jesus died for me so I could be saved. If I were to die tonight, I would be with Him forever. You too can have the assurance of eternal salvation by accepting Jesus Christ as Lord and Savior right now. For more information, from the Main Menu click on "An Invitation".

Thank you for visiting Paul4Jesus Ministry, please come again.



"The Lord bless you and keep you; the Lord make his face shine
upon you and be gracious to you; the Lord turn his face toward
you and give you peace." (Numbers 6:24-26 NIV)



Love in Christ,
Paul Nadon
aka Paul4Jesus


Pray for America

I Pledge allegiance to the flag of the United States Of America
and to the Republic for which it stands, one Nation under God,
indivisible with Liberty and Justice for all.

God Bless America
Created on 02/04/2003 10:24 AM by admin
Updated on 07/13/2010 01:46 AM by admin
Daily Prayer
Join Paul4Jesus Ministry as we intercede for our great nation. It is immensely important for believers to seriously consider where we are as a nation and understand the dangerous spiritual tide that is engulfing us. Pray daily for our Leaders, Pray for our Armed Forces and Pray for America!



Scripture
Eternal Life

For God so loved the world that he gave his one and only Son, that whoever believes in him shall not perish but have eternal life.

John 3:16 NIV



"I am the resurrection and the life. He who believes in me will live, even though he dies; and whoever lives and believes in me will never die. Do you believe this?"

John 11:25-26 NIV



"I am the way and the truth and the life. No one comes to the Father except through me."

John 14:6 NIV


First Fruits

Every good and perfect gift is from above, coming down from the Father of the heavenly lights, who does not change like shifting shadows.

He chose to give us birth through the word of truth, that we might be a kind of firstfruits of all he created.

James 1:17-18 NIV



Fruit of the Spirit

But the fruit of the Spirit is love, Joy, peace, long-suffering, gentleness, goodness, faith, meekness, temperance; against such there is no law.

Galatians 5:22-23 NIV